COSTUMES RENTAL
https://www.labauta.com/categoria-prodotto/costume-rental/?lang=en
Our historical, carnival costumes are faithful reproductions of the ancient and magnificent era in which the Carnival was considered a public festival and in which every Venetian walked around streets and squares wearing traditional masks: the Bauta, the Moretta, the Gnaga or simply wearing papier-mâché masks decorated with feathers, beads and embroidery.
For costume rental you can visit our SHOP (link on the to) where you find our costumes and the prices for 24 hours. In the description of each costume there is the size. We have only one size for each costume , the one written in the description. Once you have identified the costumes in your size that you like best (we recommend choosing 2/3 per person) email us to info@labauta.com ,with your choices to check avaibility on the requested date.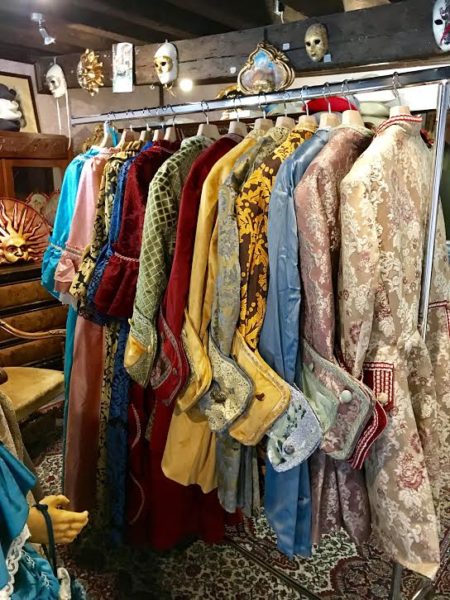 Renting the costumes at the Atelier LA BAUTA will take you into the world of a Carnival full of emotions and you will experience the sensation of being a Venetian in the times of the Serenissima Republic, when the unknown and the mystery were part of this wonderful collective rite.